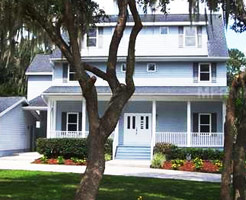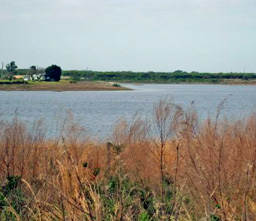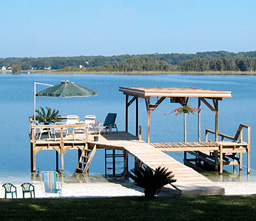 Lakefront Homes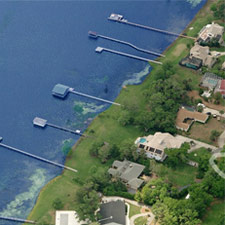 When settling down in the Central Florida area thereís nothing better than moving into a beautiful house with a million dollar lakefront view. Nothing beats the fact that you have something new to look forward to every morning when you wake up and every afternoon when you go to sleep you can see, but not hear the Disney fireworks. There are plenty of lakefront properties in the Central Florida area but very few are for sale, and when they do go up for sale they donít stay on the market very long. The reason behind that is once you live on a nice scenic property you wonít be able to adjust to anything else. Lakefront homes are very private, you have access to a lake, and you have a scenic surrounding every day while staying in the home.

One of the most amazing things about Central Florida is the bodies of water everywhere, however just because they are everywhere isnít really saying much most of these lakes are secluded from the busy roads so most visitors never get to really see them unless they are purposely looking for them. Once you take a look at your first lakefront home itís almost guaranteed that youíll fall in love on the spot. When buying a lakefront home you know that you will live a nice, quiet private lifestyle. Thatís usually one of the top things people look for when purchasing a house, living lakefront makes that a priority. Most of the time youíll only have 1 neighbor on each side! Itís a great feeling to have your own private getaway every day you go home.

Having lake access anytime you want is probably the most important thing about living on the lakefront. If you have a boat or any kind of watercraft you know how fun it could be. It doesnít get much better than spending time with your family on a nice summer day in the middle of a lake. Tubing, water skiing, wakeboarding and any of the other water sports are pretty much just calling your name any time of the year and the best part is that its only a few steps away, right to your back yard!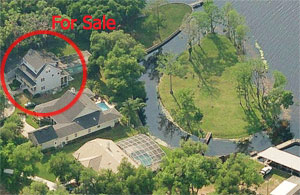 One thing people absolutely love about a lakefront home is that they can go home to a beautiful view every night. The shady trees, the calm water, and the animals make everything worthwhile so you are always relaxed when staying at your house. You can live just like the houses you see in magazines or on television. You get a different view everyday, itís never the same so if youíre in for an adventure you want to buy a lakefront home. Aside from the nature aspect of things, Disney is famous for itís world class fireworks and every night you will be able to take a look. The best part of the fireworks is you pretty much only have to look when you want to see them, otherwise you would never even know they were going on because you canít hear them.

There are many benefits and reasons for living on lakefront property, itís almost like itís impossible to go wrong. If youíre looking for a private getaway everyday then living lakefront is definitely what you want to do. There is no other type of property that offers you a quiet and private lifestyle, access to a body of water, and scenic surroundings day after day.
Orlando Lake Front Homes
Florida is well known for its abundance of lakes, ponds and waterways. The illustrious homes located in the Orlando area are made all the better when they reside on the beautiful waters edge. With so many lakes scattered throughout the area there is always a lakefront property available, and with a little help you can find some of the best properties in Central Florida! These beautiful and jaw dropping homes are the perfect choice if youíre looking for access to the water.
Kissimmee Lake Front Homes
Much like the Orlando area Kissimmee is filled with lakes and ponds of all shapes and sizes. However, one thing sets Kissimmee aside from all the rest, it has access to one of Central Floridaís most coveted of lakes; Tohopekaliga. With beautiful homes surrounding this lake it has some of the areas most prized properties. This beautiful lake offers great fishing and is constantly used for water sports of all kinds. With beautiful islands to explore and such a large lake itís easy to see why these homes go fast!
St. Cloud Lake Front Homes
Saint Cloud was one of the fastest growing cities in just the past few years. Unfortunately large communities were built to support the expansion, but the sudden stop in people moving to the area left these homes empty. Now with so many lakefront properties open for sale you can get beautiful and new lakefront properties around East Lake Tohopekaliga and the other surrounding lakes!
Current Lake Front Home For Sale


1604 Regal Cove Ct. Kissimmee, FL
List Price: $489,000!
A lake front pool property with its own boat ramp in a very large lot with a spectacular view of the lake. There also appears to be a private island. The house has been totally remodeled inside! The bedrooms are oversize and besides the bedrooms the house has 3 large dens that can easily be converted into extra rooms. It also has a very large family room and from every room you get spectacular views of Toho lake.